European Barge Union
The European Barge Union (EBU) is the European association representing the majority of the inland navigation freight and passenger carrying industry on a Pan-European level. Its members are the national associations of barge owners and barge operators as well as (international) associations in the field of inland navigation and related areas.
Read More
Inland Waterway Transport: Rivers of opportunities to deliver
The European Barge Union (EBU) together with the European Skippers Organization (ESO) and the European Inland Waterway Transport (IWT) Platform published the leaflet "Inland Waterway Transport: Rivers of opportunities to deliver" to summarize the mission of the Inland waterway transport sector.
Click Here
EBU Season's Greetings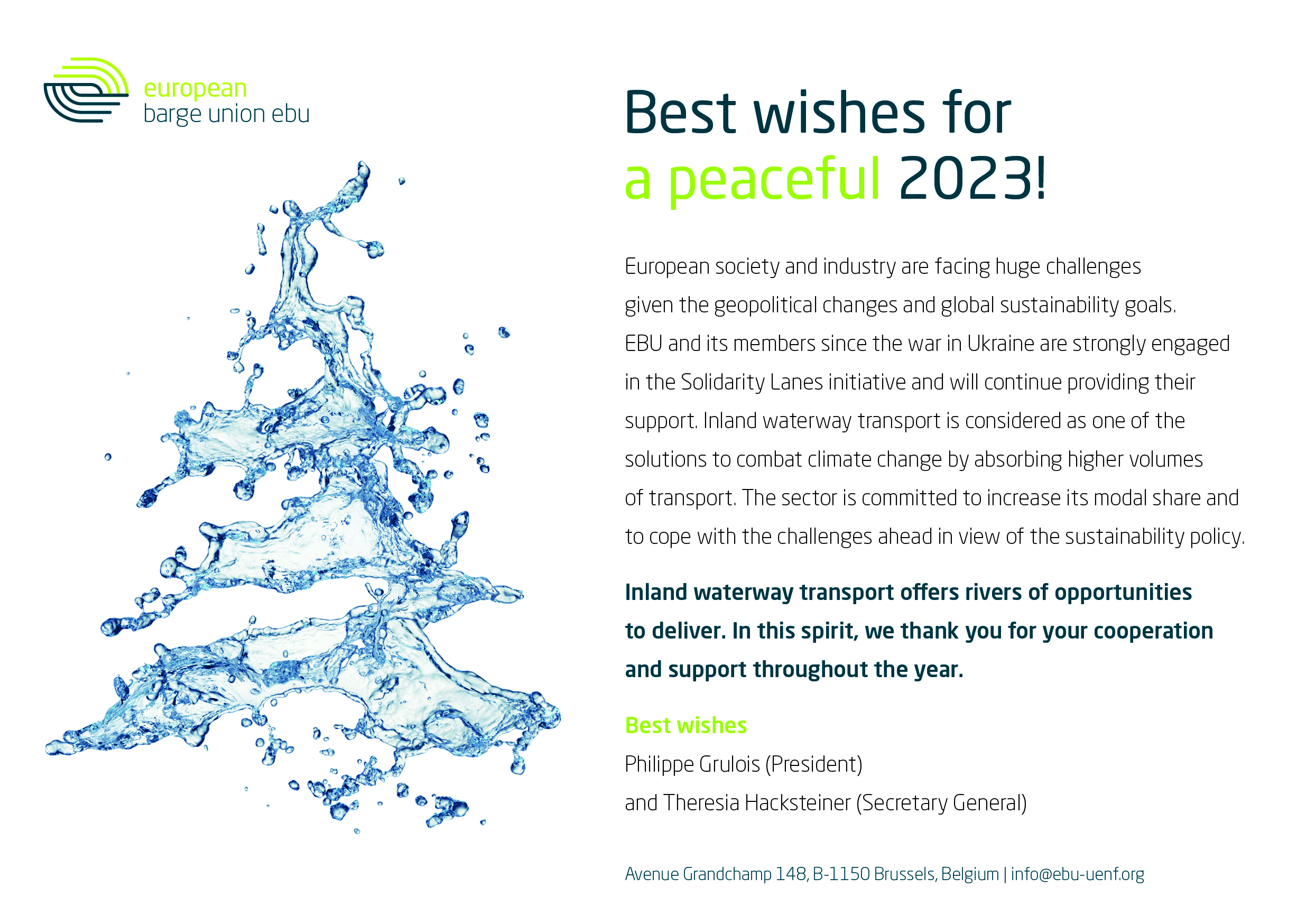 Best wishes for a peaceful 2023!
European society and industry are facing huge challenges given the geopolitical changes and global sustainability goals. EBU and its members since the war in Ukraine are strongly engaged in the Solidarity Lanes initiative and will continue providing their support.
Inland waterway transport is considered as one of the solutions to combat climate change by absorbing higher volumes of transport. The sector is committed to increase its modal share and to cope with the challenges ahead in view of the sustainability policy.
Inland waterway transport offers rivers of opportunities to deliver. In this spirit, we thank you for your cooperation and support throughout the year.
Best wishes
Philippe Grulois (President)
and Theresia Hacksteiner (Secretary General)
Summary from EBU Event (17.11.2022)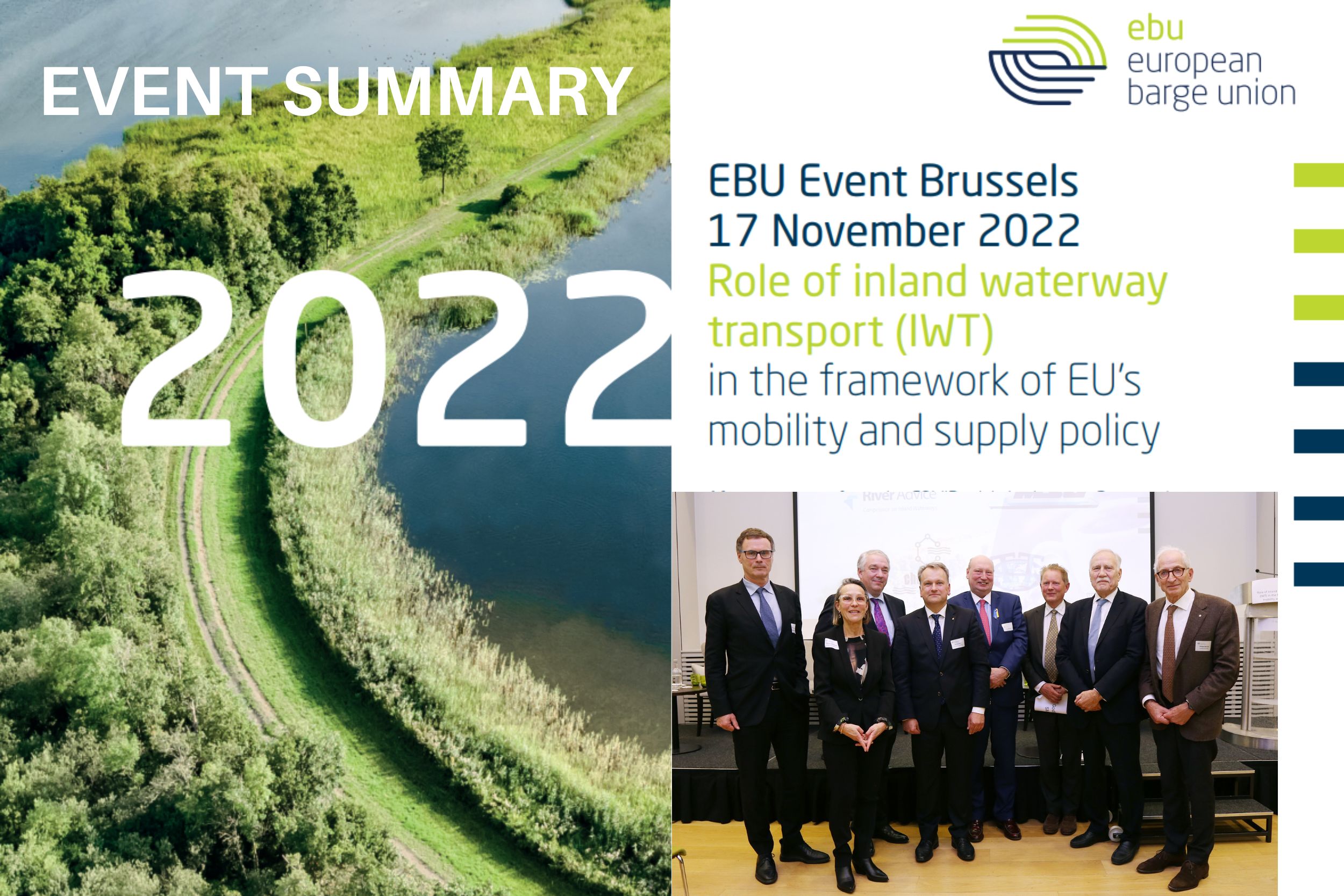 The EBU welcomed about 100 participants, keynote speakers, and panellists for intensive and enriching discussions on the challenges and further development opportunities of the IWT sector in the EU with a particular focus on modal shift & urgent need for infrastructure investment and fleet innovation towards energy transition.
Short summary with photos
Event summary